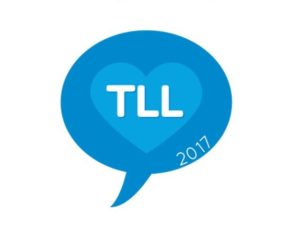 The annual language lovers blogging competition organized by ba.bla and lexiophiles is on. And we are delighted that Language on the Move has once again been identified as a Top 100 Language Lovers Blog. We would love to get into the Top Ten … and for that we need your support!
You can show your appreciation of our year-round efforts to share exciting sociolinguistics research in multilingualism, language learning and intercultural communication by voting for us at http://en.bab.la/news/top-100-language-blogs-2017-voting. Voting is easy: you just have to click on the 'Vote' button next to Language on the Move (or another blog of your choice, of course; there are one-hundred fantastic language lovers' blogs to choose from).
The competition is accompanied by a social media campaign to share language learning tips. So, we thought we'd give you an additional incentive to vote for us: the Top Ten official Language on the Move Language Learning Tips!
Read, read, read! The soul of your target language is in its literature.
In language learning, your imaginary friend is your best friend: Practice conversations in your head!
Nothing like muscle memory in language learning: Get pen and paper and start copying!
Do you keep a diary? Try writing as much as you can in your target language! No need to be afraid of mixing languages there.
Good old-fashioned memorization: Learn the lyrics of a song or poem by heart! Sing or recite them often!
Not secret but really works: Easy readers with bilingual source and target language text.
Stay away from native speakers for a while! May sound counter-intuitive but learning works best if scaffolded.
There is no silver bullet. The more different ways you can find to practice and the more regularly you practice, the better.
Language learning is like running a marathon: you have to be in it for the long term.
Be prepared to be transformed. Language learning is not just learning a new set of vocabularies and grammatical structures. It will change you and you'll end up finding a different you.
Enjoy and happy language learning! Feel free to add your own tips in the comments section below or on Twitter Follow @Lg_on_the_Move. And don't forget to vote at the bab.la site before June 06!