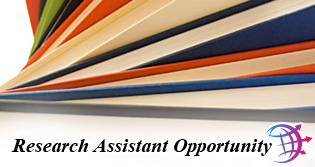 Language-on-the-Move is looking for a research assistant!
1. The opportunity
Language-on-the-Move has received funding for a  research assistant (RA) under the Higher Education Participation and Partnership Program (HEPPP). The successful candidate will  join the Language-on-the-Move team for a period of up to 100 hours as a casual research assistant Level 3 Step 1 (ca. AUD29/hour). Available immediately until the end of the year.
Language-on-the-Move is a sociolinguistics research site devoted to multilingualism, language learning and intercultural communication in a transnational world. Our focus is on the way in which language intersects with consumerism, family life, globalization, tourism, identity, migration and social justice. Language-on-the-Move is a free, web-based, collaborative and multilingual research site devoted to justice in knowledge production and dissemination. The RA will gain an understanding of the intersection between linguistic diversity and social inclusion.
2. The role
The RA will work under the supervision of the Language-on-the-Move editor, Professor Ingrid Piller, and participate in and disseminate the research of Language-on-the-Move.
Responsibilities:
Assist with Language-on-the-Move research, particularly database research and questionnaire development for two current project ("Linguistic Diversity and Social Justice;" "Language learning in MENA countries")
Provide technical support to Language-on-the-Move, particularly video-editing for another current project ("Japanese on the Move")
Promote Language-on-the-Move on social networking sites and to the media
Desirable: Promote Language-on-the-Move to a new language target group (e.g., Arabic) through the translation of existing blog posts and language-specific promotion.
Requirements:
Evidence of interest in and knowledge of sociolinguistics
Database research skills and familiarity with Endnote
Experience with and understanding of social networking for the purpose of research dissemination
Experience with blogging software and video-editing tools
Excellent written communication skills
Desirable: Proficiency in another language, particularly Arabic, Japanese, Korean or Chinese, including the ability to translate from English into that language.
3. HEPPP
As this opportunity is funded under an equity-oriented capacity development program, candidates need to demonstrate that they have been disadvantaged in some way with respect to educational research access. Applicants therefore need to be undergraduate students enrolled at Macquarie University, who meet one of the following equity criteria:
from rural or isolated areas, or postcodes indicative of socio-economic disadvantage
able to demonstrate financial hardship
with a disability
from a non-English-speaking background
indigenous Australians
4. How to apply
Applications should include the following:
CV (max. 1 page)
Statement why you are interested in this opportunity and how you meet the requirements (max. 1 page)
Explanation how you meet the criterion regarding disadvantage in accessing research (max. 100 words)