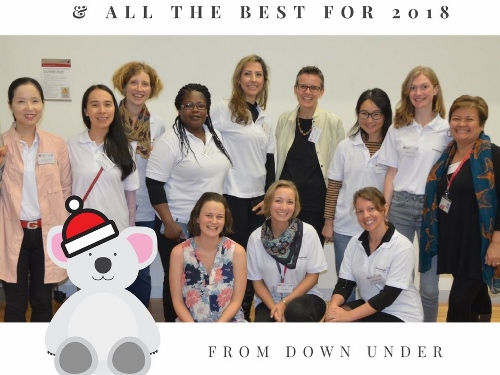 Language on the Move is taking a break. Before we go, we'd like to wish all our readers peaceful holidays and a happy, healthy and prosperous 2018!
We will be back in the New Year for another round of diverse, stimulating and engaging essays, events and interactions in the sociolinguistics of multilingualism, language learning and intercultural communication in the contexts of globalization and migration.
In particular, watch out for our new research project investigating everyday intercultural communication in multilingual and multicultural Australia to kick off. This sociolinguistic project, which is funded by an ARC (Australian Research Council) Discovery grant, aims to investigate how fluent English speakers interact with people who have limited proficiency. In contemporary Australia such mundane interactions may determine employment, education or health outcomes. While research into language barriers has mostly focused on the experiences of migrants from non-English-speaking backgrounds, this innovative project changes perspective and asks how English speakers deal with increasing linguistic diversity. Expected outcomes include an understanding of the role of majority members in facilitating the integration of newcomers. This should provide significant socioeconomic benefits for institutions and individuals as they navigate everyday intercultural communication.
Make sure to keep in touch by subscribing to Language on the Move in the 'Subscribe to Blog' form in the footer of our site; or join our ever-growing Twitter audience Follow @Lg_on_the_Move  or find us on Facebook @languageonthemove.
In the meantime, enjoy the review below of Language on the Move 2017.
December
Language on the Move is all about inspiring and supporting the next generation of sociolinguists and the highlights of our year are PhD submissions and graduations. In December Gegentuul Hongye Bai submitted her PhD thesis entitled "Performing linguistic and cultural authenticity: Contemporary Mongolian wedding ceremonies in Inner Mongolia" for examination. Situated at the crossroads of minority linguistic and cultural revival, multicultural state policies and cultural commodification, contemporary Mongolian wedding ceremonies constitute a privileged window on linguistic and cultural change in the context of socio-economic transformation. The critical sociolinguistic ethnographic study addresses three specific questions. First, what linguistic and cultural choices can be observed in Mongolian wedding ceremonies? Second, what ideologies are embedded in these semiotic practices? And, third, how do wedding practices and ideologies serve to produce and reproduce Mongolian "authenticity" and social hierarchies? Watch out for the finalized thesis to become available post-examination in our PhD Hall of Fame.
The end-of-year hustle and bustle left little time for research blogging but Livia Gerber managed to reminisce about her conference attendance at the 11th International Bilingualism Symposium in Limerick, Ireland.
November
Our November highlight was the election of Ingrid Piller as a Fellow of the Australian Academy of the Humanities.
Additionally, we hosted a research seminar about minority languages by Professor Josu Amezaga from the University of the Basque Country. One of our newest members, Pia Tenedero, wrote a report about the seminar and explains why we should be talking about minoritized languages instead of minority languages.
October
September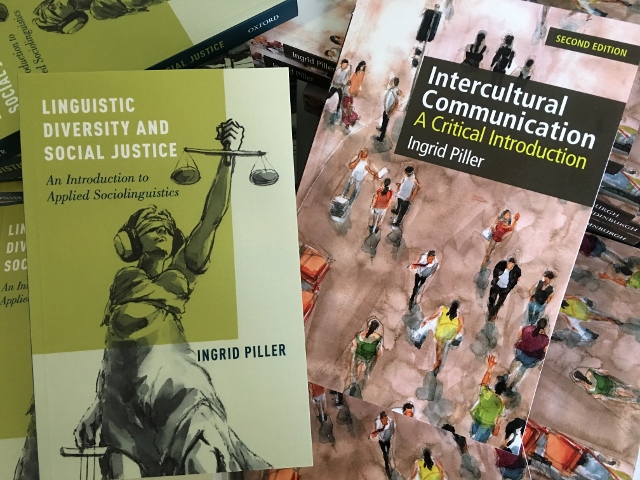 August
July
June
May
April
March
March was dominated by the "Bridging Language Barriers" Symposium we hosted here at Macquarie University. Look back at the lessons we learned at the symposium, the abstracts of the presentations and the program. Our research blog posts that month all lead up to the symposium and examined what the meaning of "language barrier" is:
February
When we came back from our summer break, we started the year with the good news that Ingrid Piller's 2016 book Linguistic Diversity and Social Justice had won the 2017 Prose Award in the Language and Linguistics category. We also fare-welled our team member Li Jia, who returned to Yunnan University after three years in Australia. To mark the milestone, she delivered a research seminar about Burmese students following the Chinese Dream.