[tab: Abstract]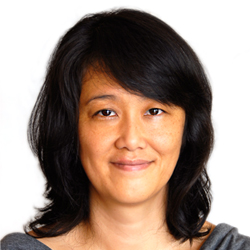 The Japanese Story: Life with multiple languages, multiple homes and multiple aspirations
Kimie Takahashi
Since the arrival of labourers in Queensland in the late 19th century, Japanese migrants have been an integral part of Australian nation building. Although, in the past, migration among the Japanese was often viewed as a permanent relocation, the recent globalisation of transport, technology, education and tourism has led to a more complex and fluid movement of Japanese: they are on the move back and forth between Australia and Japan, whether physically or online, maintaining close links with both countries and beyond. Within the fields of both sociology and applied linguistics, however, the sense of having multiple languages and homes that many Japanese migrants experience remains under-explored. This presentation aims to write the Japanese story into an emerging inquiry of the intersection between linguistic diversity and social inclusion in 21st century Australia. Reporting on a web-based video-exhibition,
Japanese on the Move: Life Stories of Transmigration
(funded by the Australia-Japan Foundation), I'll highlight the ways in which language ideologies and practices in Australia intersect with access to education and employment, family practices, a sense of belonging and further transnational movement of contemporary Japanese transmigrants. Additionally, the making of the web-based project will also be shared, calling for an embrace of Web 2.0 technologies to engage local and global audiences in the debate on Australia's linguistic diversity.
[tab: Kimie Takahashi]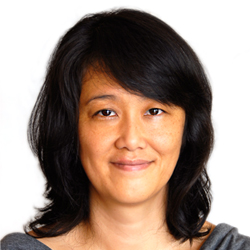 Kimie Takahashi
(PhD, University of Sydney, 2006) is a Lecturer at Assumption University of Thailand. Until 2011, she was a postdoctoral fellow at Macquarie University, where she conducted several studies on language learning, identity and migration, including
Japanese on the Move: Life Stories of Transmigration
(with Ingrid Piller). Kimie blogs about her work at
Language on the Move
and a list of her blog posts can be accessed
here
.
[tab: Presentation]
PowerPoint Download
[tab:END]