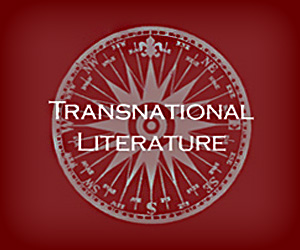 One of the great joys of my work is to see my students prosper and I'm thrilled to be able to share the poetry of a former student of mine, Md. Rezaul Haque, here on Language-on-the-Move. A postcolonial literature researcher at Flinders University, Reza publishes with the journal Transnational Literature. His most recent poems include 'Comrades, March On' and 'For J.: An Elegy.' Language-on-the-Move readers will also enjoy 'Just Memories Stay,' 'Pure and Simple' and, my personal favorite, 'A Stanza On Linguistic Communalism.'
The most recent issue of Transnational Literature also features an interview with the novelist Altaf Tyrewal, which those of our readers following the Japanese-on-the-Move exhibition will find intriguing. Reflecting on what it means to be a contemporary transnational writer, Tyrewal describes himself as 'nomadic' and 'homeless' – in ways almost echoing the words of our first Japanese-on-the-Move interviewee, Mayu Kanamori.
Go and treat yourself to some literature on the move at Transnational Literature!