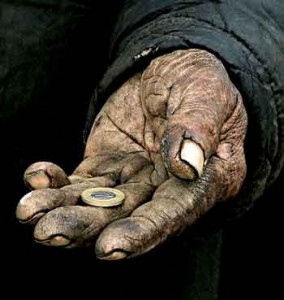 I am currently a visiting scholar from Isfahan, Iran, in Sydney, Australia. Therefore, I speak English most of the time. I use English with my colleagues at work although, interestingly, the majority of my colleagues speak a language other than English at home. For English practice, I am obviously in an ideal situation: total immersion, the holy grail of foreign language learning! However, I have found that total immersion has its downsides, too. Above all, the prevalence of a language other than the mother tongue is, at times, anything but pleasant. Now that I have not spoken in my mother tongue for a while, I have begun to hanker for it! The longer I am here, the more I find myself hoping to meet Persian speakers. While Persian may have sounded mundane and thus not worthy of attention back home, it has turned into a source of inspiration for me here in Australia.
The other day, I sat in my office reading a research article about narratives and the discursive construction of identity (Hayati & Maniati, 2010). The analysis is a familiar one in the Labovian vein, but it was the data that touched me. The examples made me miss my home country and its beggars (!) very much! This is an example I found particularly moving:
bæradæra! mæn geda nistæm! mæn æhle Y hæstæm ælan do hæftæs ke tu šæhretun hastæm hæmeye puli ke dæštæm hæmun ruzæye ævvæl tæmum šod ælanæm vaqeæn hiči nædaræm mæjburæm šæba tu park bexabæm bexætere hæmin qiafæm šekel motada šode bædæm miad mærdom be češme motad mæno negah konæn væli mæjburæm ye kæm pool mixam ke bærgærdæm šæhræm xoda pedæro madæretuno biamorze

Dear brothers! I'm not a beggar! I'm from Y and it is about two weeks that I'm in your city. I had come here to find a job, but unfortunately I couldn't find any. All the money I had was spent the first days and I'm really broke now and have to sleep in streets and parks, that's why I look like a drug addict. It's so disgusting for me to be looked upon as a drug addict and beg other people but I have no other choice. I just need some money to get back to my hometown. May God have mercy on your parents' souls. (English translation by Hayati & Maniati)
In Iran, beggars usually beg in or around mosques since such holy places give them the upper hand in arousing the religious feelings of worshipers. Some beggars display enormous creativity in their begging! They may artistically sing wistful songs for the worshippers even if worshippers try to stonewall beggars' attempts either by quickening their pace as they walk toward the mosque or even by pushing beggars away. This beggar's artfully enacted narrative transported me back to my homeland. To me, as a person living out of my home country, this personal begging narrative was trans-historical and trans-cultural. The narrative was there like life itself.
When I read this story, I started to co-construct an identity with the begging speaker while listening to him reciting his narrative in my mind and in my first language which I had been longing for. The narrative which was being recited was to me what I had been missing for weeks. This narrative had a potently pleasant impact on me just because it was being rendered in my mother tongue!
The beggar's narrative imitates life and life imitates narrative. For the beggar, life is an achievement of memory recall; beyond that, recounting his life is an interpretive feat. And, I think, this memory recall is assisted more through narratives of personal experience formulated in my first language. From now on, when someone tells me their life, I will try to scrupulously listen to them. I will try to consider it as an achievement and not merely a panhandling attempt which I used to egotistically evade.
Hayati, A. M., & Maniati, M. (2010). Beggars are sometimes the choosers. Discourse and Society, 21(1), 41-57, DOI: 10.1177/0957926509345069.