[tab: Abstract]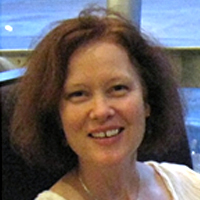 "Like the fish not in water": How language and race mediate the social and economic inclusion of women migrants to Australia. Donna Butorac
Learning English is an important aspect of post-migration settlement in Australia, and new migrants with beginner to intermediate proficiency are strongly encouraged to attend government-funded English language classes. Underpinning the framing and delivery of these classes is a commitment to the discursive construction of Australia as an English-monolingual nation state, in which the sooner a migrant's English proficiency develops, the sooner they will be able to get a job, thereby achieving an important benchmark of successful inclusion in Australian society. Within this construct, the English language learner is seen as someone linguistically deficient and the ways that gender and race mediate language learning are never problematised. This paper reports from a recent longitudinal ethnography exploring the impact of English language learning on gendered subjectivity, specifically in the context of transnational migration. Broadly, the study finds that the effect of attitudes to language and race in Australia, as well as the ways that migration is a gendered process, are deeply involved in the impact that learning English has on aspiration and selfhood in this context. Of particular relevance to this talk are findings on the way language and race mediate identities of belonging and exclusion across social and workplace interactional domains.
[tab: Donna Butorac]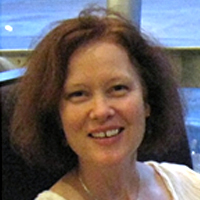 Donna Butorac completed her PhD at Macquarie University in 2011 and was awarded
the Australian Linguistics Society's 2012 Michael Clyne Award
for her thesis "
Imagined Identity, Remembered Self: Settlement Language Learning and the Negotiation of Gendered Subjectivity
." From May 2003 to June 2012, she worked in the Adult Migrant English Program at Central Institute of Technology, Perth. She was recently appointed as the English Language Proficiency Advisor at Curtin University and coordinates the integration of English language development within course and assessment design across the curriculum. Her research interests include language acquisition, language ideology, transnational migration, qualitative research methods, teacher's professional development, and academic language and literacy in higher education.
[tab: Presentation]
PowerPoint Download
[tab:END]