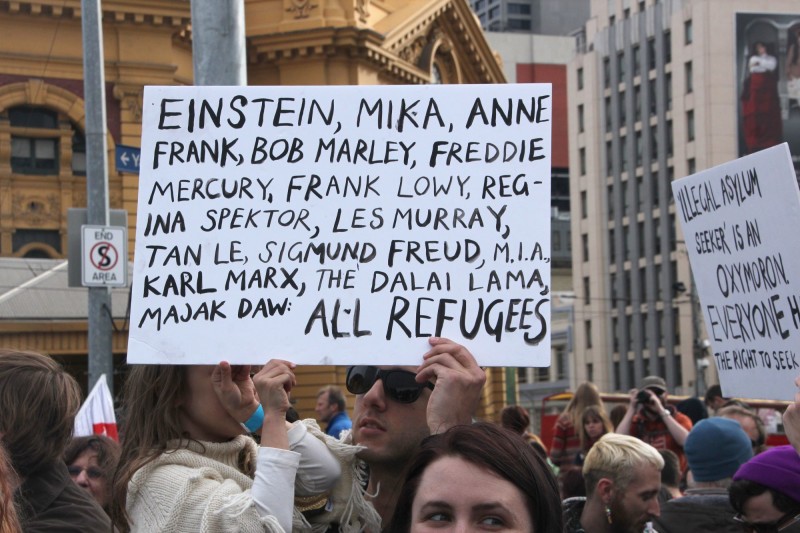 Asylum seekers in Australia face a few very public hurdles. Successive governments have used increasingly restrictive refugee policies to gain votes. Meanwhile, the media often focuses on the issue of genuine-ness. Are asylum seekers to be believed? Are they genuine or should we be suspicious of their claims? This makes the process of applying for and being granted protection as a refugee particularly challenging.
In this climate, I interviewed four successful young refugees about navigating the immigration system. In particular, I was interested in the experience they had in their asylum interviews, in which they must present their stories and share their fears, and answer any questions the decision-maker might have. At the same time, I looked at the official government guidelines on conducting asylum interviews, to see how these tried to control the way decision-makers conducted the interviews. Finally, I conducted interviews with three migration agents and lawyers who assist asylum seekers. I share my research findings in a recently published article, "Negotiating narratives, accessing asylum: Evaluating language policy as multi-level practice, beliefs and management."
Fortunately, my four refugee participants were all successful in obtaining a protection visa (the visa the Australian government offers refugees). However, they each had different experiences in their asylum interview.
While government policy is extensive and appears to aim at controlling decision-makers in such a way as to ensure they all conduct interviews in the same way, the experiences of my participants suggest that there is still plenty of room for variety. Each had decision-makers who used different methods to overcome comprehension issues and develop a sense of ease or rapport.
I discovered that communication in the asylum interviews was also influenced by another set of factors, centring on the beliefs and choices of the asylum seekers, their agents and even their friends. The participants knew other people who had gone through the same process and their expectations of the interview were shaped by their discussions with them. In some cases, this increased their anxiety. Their preparation and even their choice of language was influenced by their experiences and interactions before the interview.
Power dynamics also played a role. One participant who used an interpreter felt unable to intervene despite being aware that the interpreter was making some serious errors. He explained that he deferred to the migration agent to make that decision, and felt that someone who was accredited as an interpreter shouldn't be challenged:
"…at the time I was thinking alright someone who has a licence, he's…no one, you know, can complain about him, because he has a licence, so he have a full power."
Here, it was clear that the guidelines fell short. It was expected that the asylum seeker would speak up if there were any issues with interpreting, but power dynamics meant that this participant stayed quiet. It was only thanks to a perceptive decision-maker, who picked up his concerned facial and body expressions, that the issue was remedied.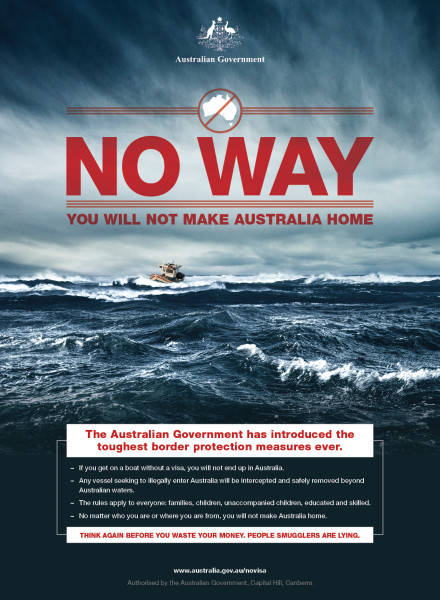 Individual dynamics mean that every interaction is unique. Another participant had no hesitation to interject when he had problems understanding what his decision-maker was asking. He was further motivated by pre-interview encouragement from his migration agent to speak up in such circumstances. Fortunately, the decision-maker responded well to this interruption and adjusted the style of questioning to something more appropriate. Other participants described diverse methods used by the decision-maker to deal with misunderstandings.
In this all-important setting, the participants all noted their nervousness and explained how this impacted their behaviour in the asylum interview. As one said,
"you get a bit upset or maybe nervous, something like that so it's why very hard, you can't concentrate on the question sometimes…"
Although not mentioned by the policy guidelines, the research uncovered a number of examples of rapport building strategies adopted by the decision-makers. One decision-maker joked about being disorganised, blaming it on the fact he had a background as a lawyer, the same as the asylum seeker, thus starting the interaction by identifying common ground. A migration agent participant noted similar techniques.
The research made it clear that the asylum interview is very much a setting in which the official refugee narrative is co-constructed by each of the participants who are present – the decision-maker, the asylum seeker, and any other person assisting, such as a migration agent or lawyer. Not only that – communication choices are influenced by the beliefs and past experiences of each of these participants. This means that this interaction and the resulting official narrative are influenced not only by official guidelines (however much they aim at close control), but also by a number of other external influences.
Even in these cases that had positive outcomes, there were moments when the guidelines simply weren't followed, as in the case of the incompetent interpreter, or in two instances where the participants were given verbal reassurances by their respective decision-makers that they were likely to have a positive outcome.
Fortunately for my participants, their experiences ended happily, although in some cases this relied on interventions that were not foreseen by the policy. If the participants had made different choices or had different capabilities, the outcomes could have been very different. What is clear is that this dynamic, interactional communicative setting could benefit from closer attention. Where official policy appears to ensure complete control, but actually leaves room for variation, this should be something that is institutionally acknowledged, with appropriate supplementary measures taken to ensure that the process is truly fair for all those seeking protection. This is all the more important in an environment in which asylum seekers are publicly demonised and potential subconscious prejudices held by decision-makers – if not kept in check – could threaten fair procedures and outcomes.
Smith-Khan, L. (2016). Negotiating narratives, accessing asylum: Evaluating language policy as multi-level practice, beliefs and management Multilingua DOI: 10.1515/multi-2015-0072