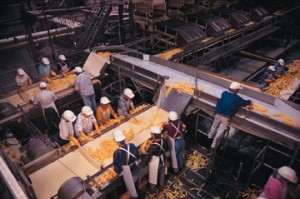 In the past couple of years, I have been a passenger in Sydney taxis driven, inter alia, by an agricultural engineer from India, a civil engineer from Somalia, a surgeon from Vietnam, an MBA graduate from Pakistan, an architect from Iran, and an IT professional from Egypt. I don't recall ever being in a Sydney taxi driven by a native-born person. While this may not mean much as I don't catch taxis all that often, I've been in taxis driven by native-born Australians in Queensland, South Australia and the Northern Territory. In contrast to migrant taxi drivers, none of them had tertiary qualifications. The overqualified migrant taxi driver has by now become a stock character of Australian literature, e.g., the taxi-driving former orchestra conductor from Vietnam featured in Richard Flanagan's The Unknown Terrorist.
The deskilling of skilled migrants is not unique to Australia but also a feature of Canada's skilled migration program. In a recent article, "Survival Employment," Gillian Creese and Brandy Wiebe look beyond the statistics of migrant un- and underemployment. The researchers interviewed 61 migrants from sub-Saharan Africa in Vancouver to uncover their experiences of re-entering the labor market post-migration. Most of their interviewees were tertiary-educated, most of them came from Anglophone countries and had been educated in English, and most of them had pre-migration professional experience. And they had one more thing in common: post-migration, they were mostly long-term underemployed:
Their educational credentials and experience in Africa went unrecognized; their ''African-English'' accents posed additional barriers to many types of employment; and their additional Canadian education often failed to translate into the expected occupational rewards. (p. 9)
Deskilling plays out differently for men and women because the labor market is not only racialized but also gendered. Men don't have their qualifications and experience recognized but there are still jobs for them in the production sector and other blue collar work. Women's qualifications and experiences aren't recognized, either, but, unlike their male counterparts, they don't even have access to blue collar work (which is reserved for men – personally, I've never seen a female taxi driver other than on TV …). At the same time, they don't have access to the lower rungs of the feminized Canadian labor market such as retail and service work, either, because they don't "look and sound right" for customer-service. All that is left to the women is cleaning work and some light manufacturing. Consequently, they invested more heavily into continuing education, usually at a lower level than warranted by existing credentials and experience, and following the gendered advice of settlement agencies, which pushed them into care work.
What is the point of having a skilled migration program if the labor market works to transform people who entered the country as "skilled migrants" into "uneducated Africans" once they are landed immigrants?! One of the interviewees, Lwanzo from Zimbabwe, sums up her experience of education and migration in this way:
When you are coming here, they say they cannot accept people who are not educated. They are accepting people who are educated, and when they come here, they treat them like uneducated people. What's the use? Why not take people who are not educated then, if what you want are janitors, you know. Bring people who are janitors then, who'll do that job gladly. Because I know people from home wouldn't go to school if they came here to work as janitors. Janitors would do that job very gladly. But I'll not do that happily. I will not do it happily. I'll complain, you know. (p. 12)
The human capital assumptions underlying skilled migration are obviously flawed if job openings are mostly in unskilled areas and skilled migrants need to be deskilled in order to participate in the labor market. Creese and Wiebe further demonstrate that the neo-liberal reduction of government agencies to little more than "job clubs and resume services" also serves to push migrants immediately into "survival work" – as against the focus of an earlier era on building bridges to adequate post-migration employment. Finally, as I have also argued repeatedly (e.g., here and here), using "accent" and "local experience" as pretexts for exclusion from desirable employment has become the new face of racism without racists. Ultimately, while there may well be no individual people who can be accused of bad faith, these factors conspire to turn skilled migration in many cases into a broken promise. As a result, the interviewees in this study lost not only economically in terms of low wages, insecurity and unemployment but also in terms of their dignity and respect.
Creese, G., & Wiebe, B. (2009). 'Survival Employment': Gender and Deskilling among African Immigrants in Canada International Migration DOI: 10.1111/j.1468-2435.2009.00531.x